| | |
| --- | --- |
| Friday 17 August 2012 | |
Maiden England Tour: Iron Maiden and Coheed and Cambria
Are you pumped for the Maiden England Tour? Bet you are!  British heavy metal monsters, Iron Maiden are finally swinging by America for their most extensive US tour ever! Part of this US leg will be at athe Gexa Energy Pavilion on the 17th of August 2012.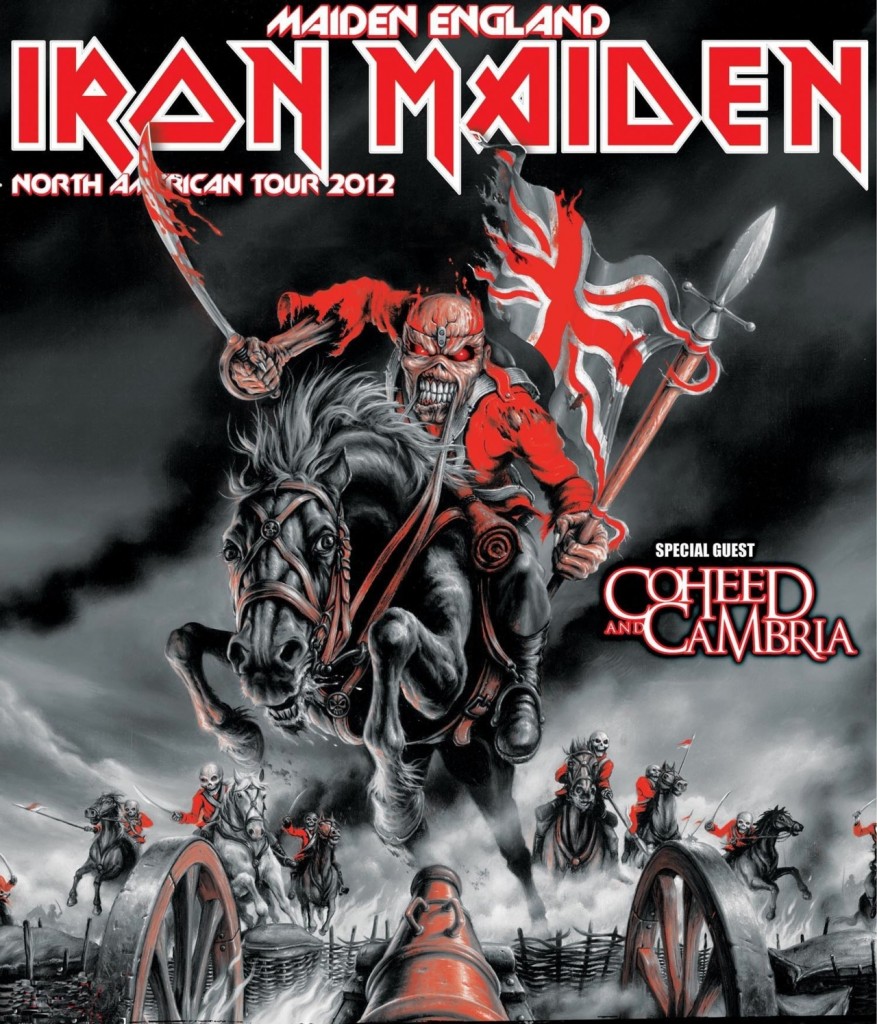 Are you ready for Eddie??! Yes, Iron Maiden's famous and infamous skull and bones mascot will spread mayhem and mischief along with its legendary rock masters, Iron Maiden.  Lead vocalist Bruce Dickinson is particulary elated to jump on this tour and says: "We have great fun playing the history of Maiden tours because it gives us an opportunity between new albums to go out and play songs from our earlier catalogue," "It's always fantastic seeing the crowd reaction from a new generation of fans who have never experienced some of these tracks performed live before!"
Iron Maiden has 32 year old career span.  They're still pumping iron and dishing out sharp metal music to this day.  Despite of very limited radio and television exposure, they managed to amass sales of over  85 million albums and performed in over 2000 live gigs.  With their staying power, they're still at the top of the heavy metal food chain, so beware to be eaten alive!
The Maiden England Tour also features new progressive rock band Coheed and Cambria.  They are the current forerunners of the 'concept album', that combine stories and songs in one.