| | |
| --- | --- |
| Monday 22 June 2020 | |
Knotfest Roadshow: Slipknot, A Day To Remember, Underoath & Code Orange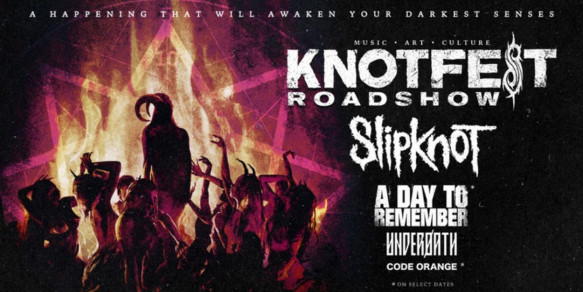 Following the massive success of the inaugural Knotfest Roadshow in 2019, famed heavy metal band Slipknot is hitting the road again this summer. They're bringing A Day To Remember, Underoath, and Code Orange along for the outing and they're set to stop by the Dos Equis Pavilion on Monday, June 22nd 2020.
Speaking about this year's Roadshow, Slipknot frontman Corey Taylor said "We set a precedent last year – Knotfest is a showcase where you never know what to expect. This year is no exception. The bands we have represent all corners of our musical world, just like we do. And they're exciting as hell."
This is a killer line up brought to you by a band that has influenced an entire generation of metalhead, and you surely won't want to miss this so book your tickets now!