| | |
| --- | --- |
| Saturday 21 July 2012 | |
Chicago and The Doobie Brothers
Chicago and The Doobie Brothers join forces for a US tour that would sweep them to this side of town in Dallas, Texas.  They will be performing at the Gexa Energy Pavilion on the 21st of July 2012.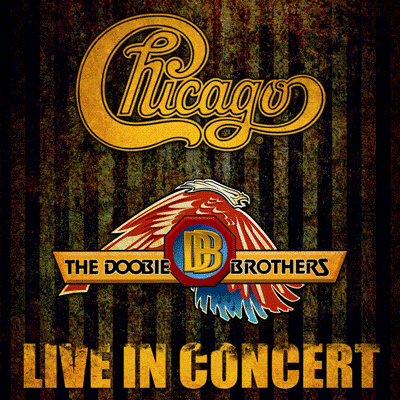 Chicago and The Doobie Brothers sharing one stage is every classic-rock-music-fan's dream come true.  This concert quenches every music fan's thirst to experience different and authentic flavors and fusions of rock and roll.
Chicago is touted by many as a "rock and roll band with horns".  They started out as a blues-jazz-rock band, that evolved into a superstar entity dishing out soulful and soaring rock ballads.  Some of their biggest hits include "If You Leave Me Now", "Colour My World", "Hard To Say I'm Sorry", "Hard Habit to Break", and a whole lot more.  They started out in the 70s and still maintains to this day, a solid legion of fans all over the world.
The Doobie Brothers are currently celebrating their 40th year anniversary.  They are known to dish out a cool and laid-back mix of hard, roots, country, and rock music.  They spawned classic rock staples such as "Listen To The Music", "Jesus is Just Alright", and many more.